The two leading hyperloop pioneers will work closely on a shared development roadmap to ensure their technologies are fully compatible across borders – overcoming an issue that plagues traditional transport, such as rail.
This synergistic approach to development is hoped to accelerate the deployment of the technology significantly, with both companies targeting 2030 for an operational pilot route.
David Pistoni, CEO of Zeleros, commented: "Together, we are able to multiply our impact to speed up the process of hyperloop commercialisation.
"We consider this as a first step of collaboration where others can add to further consolidate the industry."
What is hyperloop?
Hyperloop is an ultra-high-speed, low-emission, fully autonomous mode of land transportation that promises to not only decarbonise passenger and cargo travel but also slash journey times significantly across Europe.
Capable of speeds of over 800km/h, in the hyperloop, vehicles are guided through a low-pressure system of tubes and are propelled, suspended, and guided with magnets.
This process drastically reduces rolling and aerodynamic friction, which reduces energy requirements. For example, hyperloop is ten times more energy efficient than road transport and aviation and uses 50% less energy than traditional rail.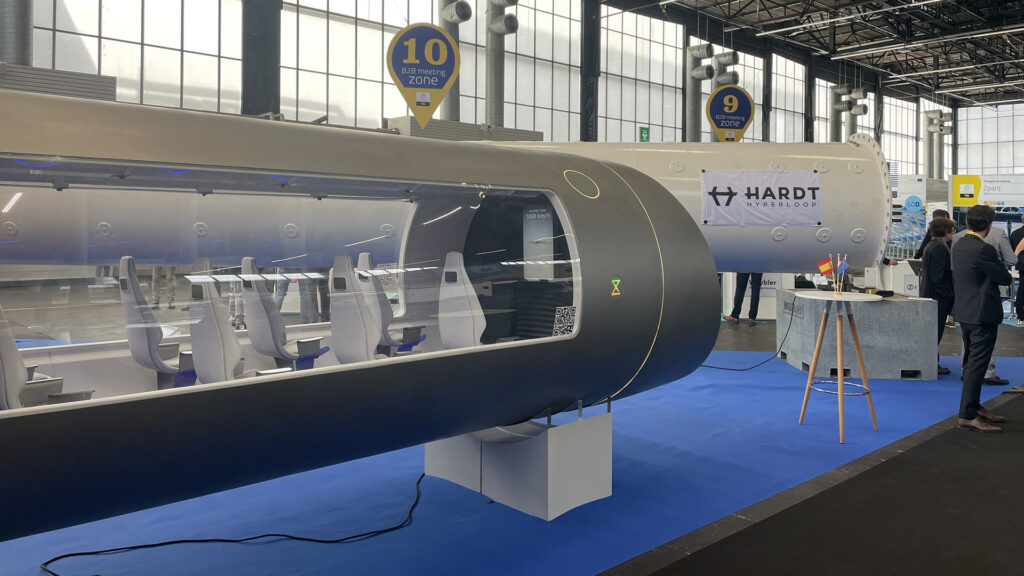 The combined effects of this almost sci-fi-inspired transportation are astounding; it is estimated that trips across Europe that would once take up to six hours will be a mere fraction of that.
For example, hyperloop journeys from Munich to Milan or from Berlin to Warsaw would take just over an hour.
Now, the new MoU signed between Hardt and Zeleros looks to accelerate the technology considerably to make journeys between Europe's major cities faster, cleaner, and more efficient than ever.
What will the collaboration involve?
Hardt and Zeleros will work together on the demonstration, de-risking, and implementation of the technology, with the development of an interoperable system to allow seamless transport across borders as the main priority.
Such technologies are currently under development in the Netherlands and Spain, with pilot projects at the European Hyperloop Center, Groningen, and the HyperTrack, Valencia.
By 2030, the companies are targeting an operational pilot route and are preparing for large-scale deployment whilst working to establish an open, accessible, and competitive hyperloop ecosystem throughout Europe.
Mars Geuze, co-founder and Chief Hyperloop Officer of Hardt Hyperloop, said: "The signing of this MoU with Zeleros is a great sign of collaboration and convergence within the hyperloop developments.
"Instead of competing, we are collaborating to make the hyperloop a reality in Europe and beyond."
Innovation News Network will be publishing our experience of an exclusive visit to Hardt Hyperloop to provide a more in-depth look at the groundbreaking transport modality.